แชร์
BIRD'S NEST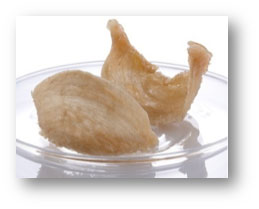 "Bird's Nest" or swallow's nest is referring to the nest of swiftlet. It is usually built during the breeding season by the interwoven strands of solidified salivary of male swiflets in South East Asia and Southern China. Traditionally, it has been used to replenish strength and revitalize energy. According to ancient Chinese literature, bird'snest was shown to have healing effects on tuberculosis, haematoemesis, chronic diarrhea, chronic malaria, pulmonary infections1)2).Besides, bird's nest has been regarded as precious delicacy in Chinese cuisine for maintenance of general health and radiant youthful looking skin.

Functional Effect of Bird's Nest Extract
Human skin cellsproliferation (in vitro)
Further experiment was prompted to study the effect of BIRD'S NEST EXTRACT, with rich EGF, on human skincells (epidermal keratinocytes and dermal fibroblasts) proliferation. Results showed that BIRD'S NEST EXTRACT promoted the proliferation of normal keratinocytes and fibroblasts dose-dependently. Keratinocytes plays important role in healthy skin barrier function, improved proliferation on keratinocytes directly improves skin barrier function, thus promote skin suppleness and improve overall skin texture. Meanwhile, fibroblasts synthesize extracellular matrix and collagen, plays critical role in wound healing, influence skin elasticity and physical apparent age. The excellent cell proliferative effect demonstrated by BIRD'S NEST EXTRACT is beneficial in promoting healthy youthful looking skin.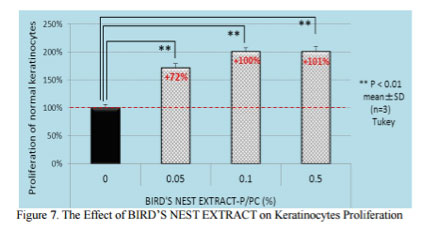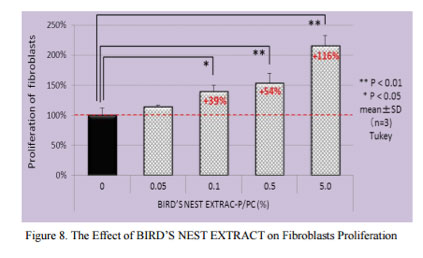 NANO-LIPOBELLE DN COQ 10

Coenzyme Q10 is present in all cells, predominantly in the mitochondria
Encapsulation of CoQ10 into nanoemulsions, Particle size of 50 nm results in transparent O/W emulsions. With nanoemulsions an improved bioavailability can be achieved in oral and topical application
NANO-LIPOBELLE DN COQ 10 อยู่ในรูปแบบ Nano ช่วยให้สารซึมลึกเข้าสู่ผิวมากขึ้น ให้ผลลัพธ์ที่ดีกว่า CoenzymeQ10 ทั่วไป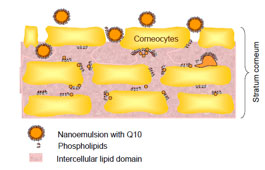 Beneficial effects in topical applications
Protection against photo aging
Increase of antioxidant status
Reduction of wrinkles
Increase of epidermal turnover
Rejuventation of skin by improving mitochondrial activity


LIPOBELLE GOLD COLLOIDAL GOLD
Lipobelle Gold The perfect fusion of luxury and technology
Gold symbolizes power, beauty, purity and accomplishment.
Today we use gold for our most significant objects: wedding rings, Olympic medals, Oscars, Grammys, money, crucifixes and ecclesiastical art.
No other substance of the same rarity holds a more visible and prominent place in our society.
What is Colloidal Gold?
If metallic gold is divided into fine particles with sizes ranging from 1 to 1000 Nanometer (nm), the particles are permanently suspended in solution (-> colloidal).
Names: Elixir of life, Activated gold, Nanogold
Colloidal gold has a red to purple colour

Lipobelle Gold Claim Ideas
With the purest essences of gold
For a radiant skin complexion
Pampers skin with a feeling of pure luxury
With the millennial power of gold
Radiance concentrate
24 carat gold-infused formula
HYALURONIC ACID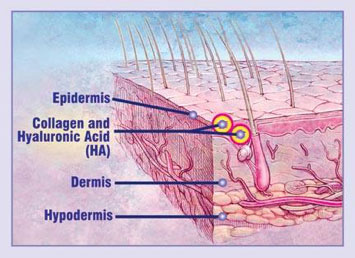 Hyaluronic Acid, Most powerful moisturizer & humectants know so far, provides smoothness & softening to the skin, excellent anti-wrinkle effects, promotes growth of new skin cells after peelings, supports wound healing.
Benefits of Hyaluronic Acid
As we age, our skin loses the ability to preserve moisture, resulting in the visible loss of firmness, pliability, and plumpness. Hyaluronic acid swoops in with the ability to replenish moisture that is crucial to having younger-looking, supple skin.
At the same time, it revitalizes skin's outer layers so they look and feel softer, smoother, and, glowingly hydrated to instantly improve the appearance of fine lines and wrinkles.





How to use : Apply over face
Warning : Allergy test before using.
Net Weight : 23 ml
The factory has been producing GMP standard.